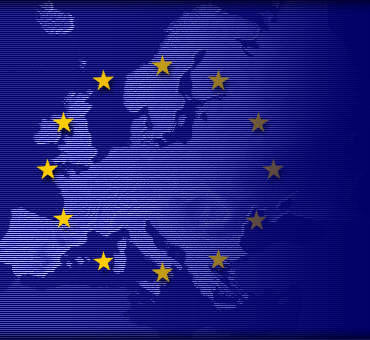 As in the USA, emission standards in Europe aim to limit and set the acceptable limits for exhaust emissions of vehicles sold in its member states. On February 7, 2007, the European Commission announced a strategy to both decrease CO2 emissions and increase fuel quality standards. Their goal was to reduce CO2 emissions of the vehicle fleets by 25% to 120 grams per kilometer by 2012.
For automobiles, the stringency of the standards has been increasing since 1993 when the first standard stage was implemented. Currently, the emissions that are regulated are for nitrogen oxides, hydrocarbons, carbon monoxide and particulates. To educate consumers on the emissions of new cars, car manufacturers agreed to use a simple, color-coded system to show the level of CO2 emissions for each model.
Although standards are in place for both passenger and diesel vehicles, the specific requirments vary. For example, diesels have more stringent CO standards; however they are allowed higher nitrogen oxide emissions.
In addition to the increasing strigency of the standards, many EU countries are continuing to look to electric vehicles and are improving/implementing the required infrastructure to make this a more widely available alternative.
To learn more, click here.