Welcome to the third part of the ongoing "Who are We?" series, a chance for you to "meet" the people who are Environics. Today, we focus on Mary Lou, our Regional Sales Manager.
Joining Environics back in 1997, Mary Lou began working on the production floor building systems. After a short time, she joined our Sales Team, where the combination of her friendly personality and her understanding of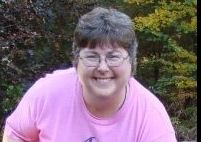 the Environics systems made her a natural! Mary Lou is now a Regional Sales Manager and enjoys working with customers and potential customers to create just the right system. Some of the most interesting projects she has worked on that require specific gas blends have been corrosion testing on metals, growing skin/cell cultures, R&D work for welding gas pipelines and hypoxia simulation.
When asked what she enjoys most, Mary Lou said, "I love working with people and have learned so much from my customers and coworkers."
Outside of work, she stays busy with her two beagles, black lab and "a very old cat." She has participated in the MS Walk for the past 10 years, was a Big Sister for 4 years and bowled with a team for the Special Olympics.
Stay tuned for Part 4…Coming soon!