Today, we continue our series of profiles on the people who are Environics with a look at Phil, our Mechanical Designer.
Phil joined Environics in June 2005 as an assembler. Phil has been a key player in a number of important projects during his time. In 2009, he was assigned the task of managing the Power of the Sun project at Environics. Under his watch, Environics designed and built three solar power and water purification systems that were delivered and installed in the Congo of Africa for the Sisters of Notre Dame.

Currently, Phil is focused on creating complicated custom systems with Tom, designing prototypes for our next generation of systems and working with our production department to enhance our existing systems.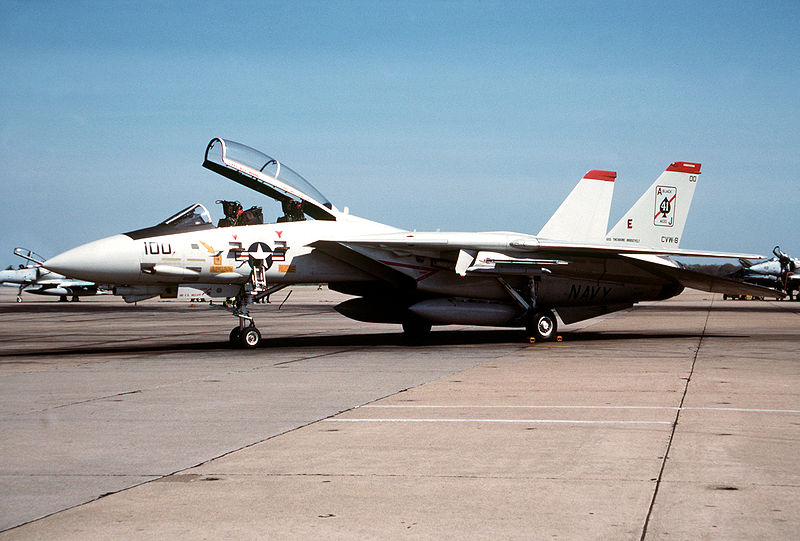 A left front view of a Fighter Squadron 41 (VF-41) F-14A Tomcat aircraft parked on the flight line. Source
Phil, a native of CT, joined the US Navy and was trained as an Aircraft Electronic Technician assigned to a fighter squadron (VF-211) stationed at Naval Air Station (NAS) Miramar. He was responsible for troubleshooting and maintaining electronic systems on the F-14 Aircraft. During that time, VF-211 was deployed on two six month cruises and Phil had the highly dangerous assignment of working the flight deck during flight operations at sea. In the following years, he went to Intensive Aviation Electronics "C" school, and he served as an instructor, teaching others to maintain the F-14 aircraft. Phil was assigned to another fighter squadron (VF-41) based in Virginia Beach VA where he served as the Integrated Weapons Team Shop Supervisor, Quality Assurance Representative (QAR) and eventually the QA Supervisor. The VF-41 deployed on two Med Cruises onboard the USS Theodore Roosevelt and was heavily involved in combat during the liberation of Kuwait in the early 1990's. During his time in the Navy, Phil received many medals and awards including five Battle Efficiency ribbons and a Navy Commendation Medal from the Secretary of Defense for performance of my duties associated with the liberation of Kuwait.
In his spare time, Phil enjoys hiking, diving and spending time with his son. They are avid Patriots fans. Phil says, "I was born a New England Patriots fan and have been well rewarded for my faith during the last decade." Last year, his son won them free tickets to a game by winning the NFL Punt Pass & Kick Competition for the northeast region.
Stay tuned for more profiles of the people who are Environics!