The response to our Mobile Technology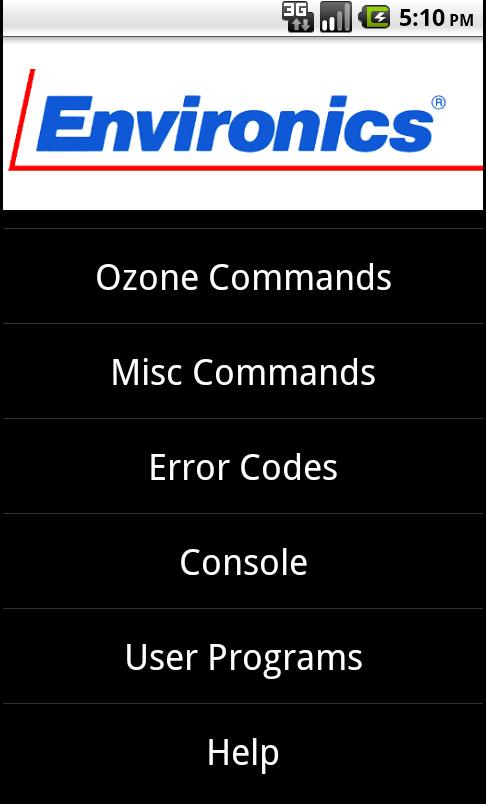 survey was overwhelming! Due to popular demand, we've developed the Environics Mobility Suite.
The initial release of the free App is for use on any Android device and allows complete control of the Environics Series 6100 when it is in remote mode.
In brief, this initial version offers a simple menu driven system that allows full control of all the existing commands in:
Concentration Mode
Flow Mode
Ozone Commands
The Mobility Suite App further allows advanced users to directly input commands and to create and run programs. Future versions will allow full control of the Series 6100 regardless of the set mode. In addition, future plans include the ability to run other Environics systems, including the Series 6103, on the Android Mobility Suite. An iPhone based application is also in development.
If you own an Android device, we hope that you will give the Environics Mobile Suite a whirl.
We welcome feedback, so please rate and review the app!
For iPhone users, we haven't forgotten about you! An iPhone version of the Mobile Suite is in the works as well!